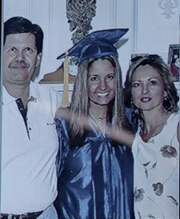 Becky B. was a young woman who became a victim of Joe Carroll during the Virginia Campus Murders in 2003. She is one of 12 girls murdered by Joe during this spree (2 others being victims of Roderick). She attended Winslow University, likely having been one of Joe's students. Heather, like all the other victims, was found stabbed various times with her eyes gauged out. [1]
References
Edit
Ad blocker interference detected!
Wikia is a free-to-use site that makes money from advertising. We have a modified experience for viewers using ad blockers

Wikia is not accessible if you've made further modifications. Remove the custom ad blocker rule(s) and the page will load as expected.